ON OPTI-WOMEN (120 CASULES)
OPTI-WOMEN® is more than a multi. It's a Nutrient Optimization System providing 40 active ingredients including 23 vitamins and minerals designed to support the nutrient needs of active women. Each 2-capsule serving delivers wide-reaching nutrient support in Vegetarian Society approved Vcaps.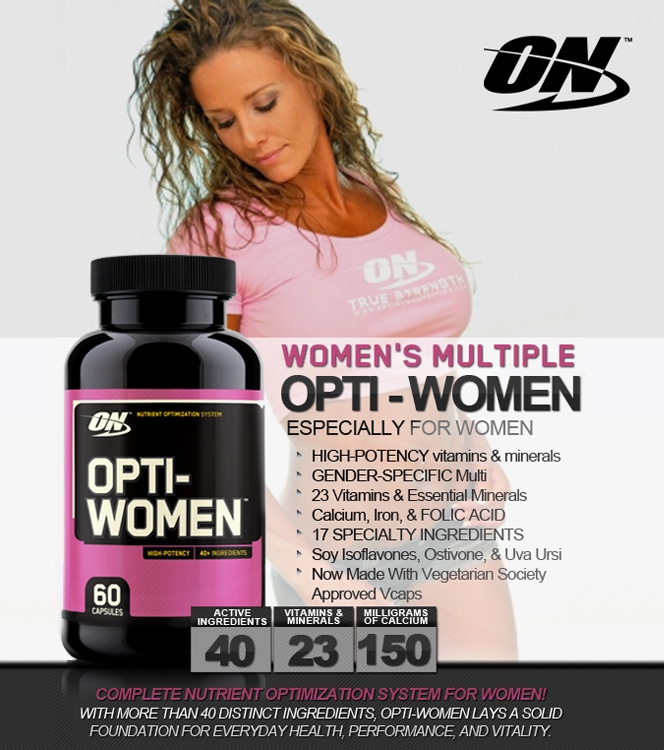 Consume 2 capsules with food. Intended for use in health adults as part of a healthy, balanced diet and exercise program.